Eye on the States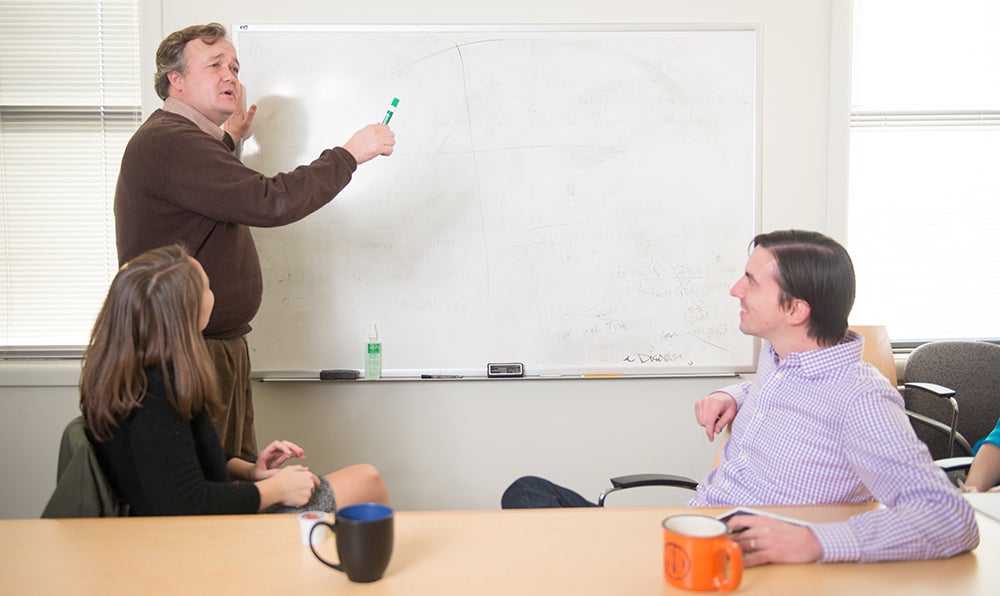 The 2010 Affordable Care Act (ACA) ushered in significant changes to the private health insurance market, including new health insuranceexchanges and comprehensive market reforms such as guaranteed issue, comprehensive rating requirements, and a ban on preexisting condition exclusions, among other significant insurance standards and consumer protections. These reforms, in addition to federal financial assistance to help pay for coverage, are the foundation upon which millions of Americans now obtain their health insurance.
Although the ACA significantly strengthened federal standards for private health insurance under federal law, states continue to be the primary regulators of private health insurance. As such, state-level policy decisions related to health insurance and insurance markets have significant ramifications for consumers and their ability to obtain affordable, adequate health coverage.
With generous support from The Commonwealth Fund, the Center on Health Insurance Reforms (CHIR) directs Eye on the States: Monitoring and Analyzing State Action Affecting Private Health Insurance Markets." Under this project, CHIR researchers monitor and analyze state action related to private health insurance and health insurance markets. This data, as well as the analysis of emerging trends, best practices, implementation and enforcement challenges, can be used to inform the decisions of federal and state policymakers.
The following are recent publications from this project.
Reports and Issue Briefs
States Step Up to Protect Insurance Markets and Consumers from Short-Term Health Plans (May 2019)
Health Care Sharing Ministries: What Are the Risks to Consumers and Insurance Markets? (August 2018)
State Regulation of Coverage Options Outside of the Affordable Care Act: Limiting the Risk to the Insurance Market (March 2018)
Balance Billing by Health Care Providers: Assessing Consumer Protections Across States (June, 2017)
"To the Point" Posts
Federal Proposal Creating New Health Coverage Options for Employers Could Destabilize the Individual Market (May 2019)
Can States Fill the Gap if the Federal Government Overturns Preexisting-Condition Protections? (May 2019)
ACA Marketplace Open Enrollment Numbers Reveal the Impact of State-Level Policy and Operational Choices on Performance (April 2019)
Court Strikes Down a Trump Administration Rule Designed to Circumvent the Affordable Care Act (April 2019)
The Administration Tried to Make It Easier for States to Waive ACA Rules; Will Any Take the Plunge? (February 2019)
State Efforts to Protect Consumers from Balance Billing (January 2019)
Short–Term Health Plans Sold Through Out-of State Associations Threaten Consumer Protections (January 2019)
In the Wake of New Association Health Plan Standards, State Are Exercising Authority to Protect Consumers, Providers, and Markets (November 2018)
Short Term Health Plan Gaps and Limits Leave People At Risk (October 2018)
Direct Primary Care Arrangements Raise Questions for State Insurance Regulators (October 2018)
States Lean In as the Federal Government Cuts Back on Navigator and Advertising Funding for the ACA's Sixth Open Enrollment (October 2018)
Lawsuit Threatens Affordable Care Act Preexisting Condition Protections But Impact Will Depend on Where You Live (August 2018)
Impact of Association Health Plans on Consumers and Markets Will Depend on State Approaches (August 2018)
Do States Know the Status of Their Short-Term Health Plan Markets? (August 2018)
To Understand How Consumers Are Faring in the Individual Health Insurance Markets, Watch the States (July 2018)
Interactive Maps
What is Your State Doing to Affect Access to Adequate Health Insurance?
The ACA's Innovation Waiver Program: A State-by-State Look
The Affordable Care Act's Health Insurance Marketplaces by Type
Earlier reports and issue briefs under the project are available on the Publications section of our website.