Nia Gooding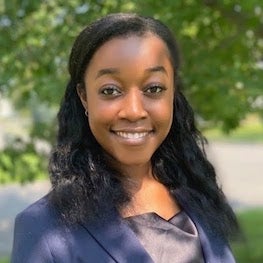 Nia Gooding is a Research Associate at the Center on Health Insurance Reforms (CHIR) in Georgetown University's Health Policy Institute. Her current research investigates private health insurance, particularly insurance regulation, insurance markets, and consumers' access to affordable, comprehensive coverage options.
Prior to her position at CHIR, Nia served as a federal affairs intern at the National Association of Community Health Centers (NACHC), where she worked on domestic safety net issues. In addition, she has previously worked on global health issues at Dartmouth College's Nelson A. Rockefeller Center Policy Research Shop.
Nia earned her B.A. in Government from Dartmouth College.