Eye on the States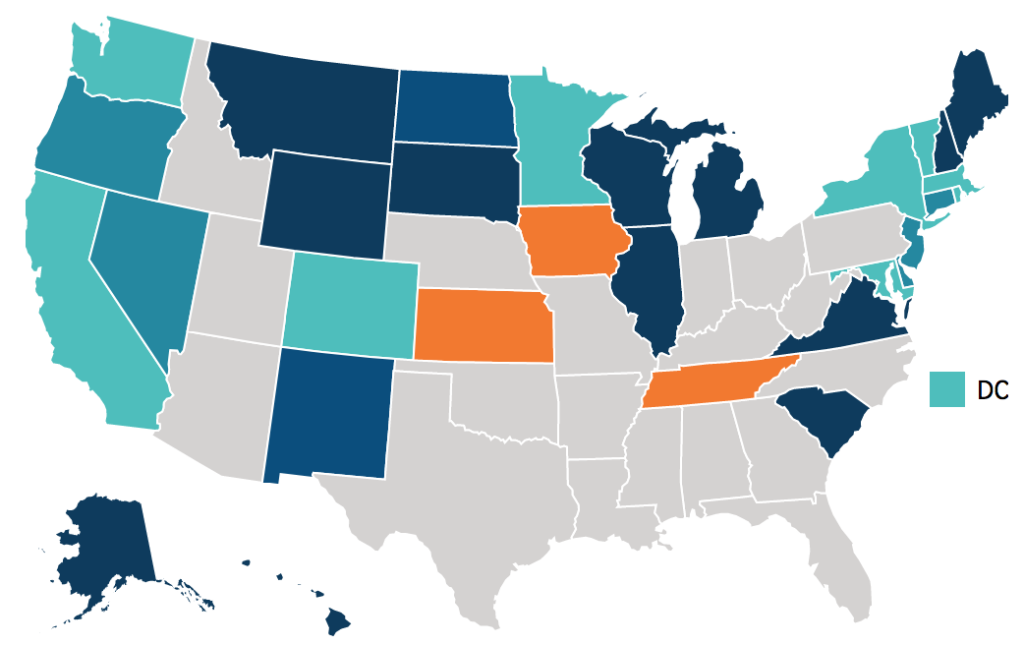 The 2010 Affordable Care Act (ACA) ushered in significant changes to the private health insurance market, including new health insurance exchanges and comprehensive market reforms such as guaranteed issue, comprehensive rating requirements, and a ban on preexisting condition exclusions, among other significant insurance standards and consumer protections. These reforms, in addition to federal financial assistance to help pay for coverage, are the foundation upon which millions of Americans now obtain their health insurance.
Although the ACA significantly strengthened federal standards for private health insurance under federal law, states continue to be the primary regulators of private health insurance. As such, state-level policy decisions related to health insurance and insurance markets have significant ramifications for consumers and their ability to obtain affordable, adequate health coverage. For this reason, CHIR is committed to monitoring and analyzing state action in all 50 states and the District of Columbia related to private health insurance and health insurance markets.
Ongoing State Monitoring Projects include:
With generous support from The Commonwealth Fund, CHIR researchers monitor and analyze state action in all 50 states and the District of Columbia related to a wide range of legal and policy decisions that impact the availability, affordability, and adequacy of private health insurance markets. This data, as well as the analysis of emerging trends, best practices, implementation, and enforcement challenges, has been available to state and federal policy makers and health insurance regulators, critical stakeholders and the media. CHIR experts have produced 50-state interactive maps on:
In partnership with the Urban Institute, CHIR also supports a comprehensive monitoring and tracking project to assess the impact of federal health insurance reforms in the states.
All reports and issue briefs under the project are available on the Publications section of our website.