Jalisa Clark, M.P.H.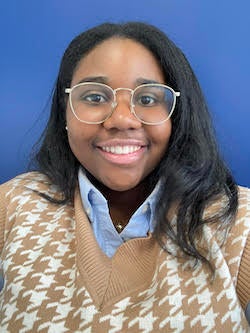 Jalisa Clark is a Research Fellow at the Center on Health Insurance Reforms (CHIR) at Georgetown University's McCourt School of Public Policy. At CHIR, her research includes state measures to improve health equity, federal reforms on health insurance, and monitoring State Innovation Waivers.
Jalisa comes to Georgetown from the Cato Institute, where she served as a Research Associate in Health Policy Studies. While at Cato, she analyzed and evaluated policies focused on health care financing, federal regulations on private insurance markets, prescription drug prices, and medical malpractice. A strong advocate for increased health care freedom and the protection of patients' rights, Jalisa authored and collaborated on policy papers, blog posts, and white papers.
Additionally, she brings the experience of working in county health departments, where she contributed to health communications, policy, and evaluation products on topics ranging from food safety to smoking in adolescent populations.
Jalisa received a B.A. in Geography from Dartmouth College and a Masters of Public Health in Health Policy and Management at Emory University's Rollins School of Public Health.