Vrudhi Raimugia, LL.M., LL.B.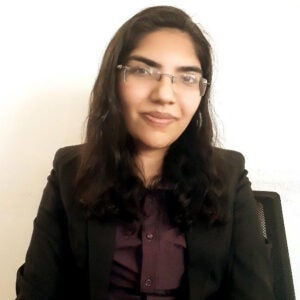 Vrudhi Raimugia is an Assistant Research Professor at the Center on Health Insurance Reforms (CHIR) at Georgetown University's McCourt School of Public Policy. Her current research involves state-level regulation of private insurance with a focus on medical debt and health insurance rate review. 
Prior to joining CHIR, Vrudhi worked as a law clerk at a data-driven healthcare solutions company where she conducted research relating to telehealth and health care providers. She has also worked in the field of corporate law, intellectual property law, privacy and data transfer law, and family law.
Vrudhi has completed her LL.M. from The George Washington University School of Law and LL.B. from University of Mumbai, India. She is also a member of the Bar Council of Maharashtra and Goa, India.